Link Stats
Added By: Scott
Added on: 04/24/2008 @ 6:06:33 PM
Link View Count: 788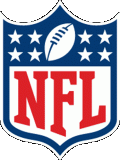 Football
Culpepper a Packer?
I'm not sure what to think about this. It would be pretty sweet though to have Culpepper sitting on the bench behind a guy who was Favre's backup the last several years. That oughtta stick to Vikings fans.
View External Link [sports.espn.go.com]
Back to Link List
Alex - Ignorance is bliss to those uneducated
I think I'd rather have a #2 with a lower ceiling who was fully healthy. Although I guess it doesn't really matter because Favre is pretty much the #2 anyway if Rodgers has to miss time.
Scott - 6225 Posts
I'd rather have veteran of lesser talent than a completely untested nobody with loads of "potential", for a backup anyway.

Do you think Driver will ask for a trade if the Packers lose out on this deal?
Scott screwed with this at 04/26/2008 8:08:28 am
Alex - Ignorance is bliss to those uneducated
What? Why would Driver ask for a trade?
Sarah - 4518 Posts
Not to spell things out, but I think Scott is referring to the whole Favre/Moss scenario. I'm just not excited about the draft as I used to be back in the day. I wonder how I'll feel when the season starts.