Link Stats
Added By: Matt
Added on: 03/17/2008 @ 9:55:52 PM
Link View Count: 677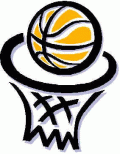 College
The Lead Is Safe - How to tell when a college basketball game is out of reach
Bill James
, most widely known for his pioneering work in the statistical analysis of baseball, has come up with a method for calculating when a college basketball lead is safe (i.e. not winning is extremely improbable) based on the point differential and the time left in the game.
View External Link [www.slate.com]
Back to Link List
Jeremy - I hate our freedoms
It would be cool to see this done for the NFL, if for no other reason than "who has the ball" would be a much much larger impact.
Alex - Refactor Mercilessly
I think it would generally be less meaningful for the NFL because an interception in one end zone returned 100 yards for a TD is a 14 point swing in games that often have a combined total score of 30-60 points which indicates less predictability. You'd have to somehow factor in timeouts and the 2 minute warning too. Plus with scoring options of 1, 2, 3, and 6 you'd probably have to end up with some sort of step fuction to accommodate the different deficits.

Edit: accommodate is a weird word
Alex messed with this at 03/18/2008 1:21:28 pm
PackOne - She's got the whole wide world singing baby's song.
Scott - On your mark...get set...Terrible!
I think I'll just keep watching until the end. You math nerds can watch it how you want.
Carlos44ec - Since 1980!
no kidding. Math and sports are interesting, but just like a joke- the more analisis you put it through the less funny/entertaining it becomes.
Alex - Refactor Mercilessly
I think Math becomes more funny/entertaining, not less.
Scott - Ma'am, can you make sure your computer is turned on?
I actually tend to agree with Matt. My comment was mostly just for laughs. Baseball stats are by far the most entertaining thing to "manipulate" in all of sports.