Link Stats
Added By: Jeremy
Added on: 06/29/2007 @ 4:05:30 PM
Link View Count: 795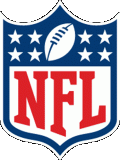 Football
KFFL NFL RSS Feed
I wrote this a million years ago because I got sick of checking kffl.com for updates and they didn't have an rss feed.
Now it appears they finally do, but mine lets you limit it to certain teams/keywords. Just in case you don't care what the Texans 4th string cornerback had for breakfast.
http://www.nutcan.com/kffl.php?limit=packers-vikings
Would be to limit it to Packers and Vikings. You can add as many words as you want, separated with -.
View External Link [www.nutcan.com]
Back to Link List