Link Stats
Added By: Jeremy
Added on: 02/26/2014 @ 10:50:24 AM
Link View Count: 597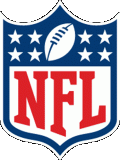 Football
Penalty Falacies - Swallowing the Whistle When It Matters
Cross Promotion?
View External Link [www.nflpenalties.com]
Back to Link List
Jeremy - 9379 Posts
Hmm. Maybe I should have remembered/reread that. "When the rules are followed it is the players who decide the outcome." is a good line.
Jeremy - 9379 Posts
Rereading the first dozen comments on that thread I'm starting to wonder if we were all temporarily replaced with some ESL people who knew enough to get it almost right. Homophone issues, you're/your, then/than, its/it's, and so on. Yikes.