Link Stats
Added By: Jon
Added on: 12/24/2011 @ 8:36:44 AM
Link View Count: 620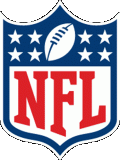 Football
Win three Super Bowls, marry a supermodel, and be rewarded with a felt mullet.
(view the alternate image)
View External Link [www.nflshop.com]
Back to Link List
Sarah - So's your face
When I saw this article title on my phone, I thought it was going to be about you turning 30 and contemplating how close you'd come to your goals in life. I was WAY off..