Link Stats
Added By: Jeremy
Added on: 01/22/2009 @ 12:19:17 PM
Link View Count: 858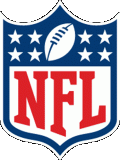 Football
Marinelli apologizes for comment
Step 1) Wait for rather insignificant comment.
Step 2) Pounce on comment
Step 3) ????
Step 4) Accept knee-jerk "apology"
Step 5) Profit.
Look, people, you don't HAVE to apologize just because some big scary group demands one. Was there ever a day where people just said "suck it up?"
It IS an insult to call a group of men "ladies." That DOESN'T make it an insult against women. I'm pretty sure a woman would be angry if you called her a man.
I feel like this situation plays out like 3 times a week now with some group demanding an apology for something, then getting a meaningless "form-letter" apology from the "offender."
View External Link [sports.espn.go.com]
Back to Link List
Jeremy - I believe virtually everything I read.
Your story leads to the other thread a lot of these non-controversial controversies have in common: The person at the center of them is often someone in-tune-to, or fighting for the, cause of the group that was angered. For every one actual "problem" there's five complete non-stories. About 20% of the time it will be someone who, for example, was the principal of a school in a mostly white area who made it a point to hire minority teachers, or something, and has done more for the "cause" than almost anyone around, but he'll make a comment that if you distort it enough, looks like an insult.