Vikings New Uniforms
04/27/2006 1:23 pm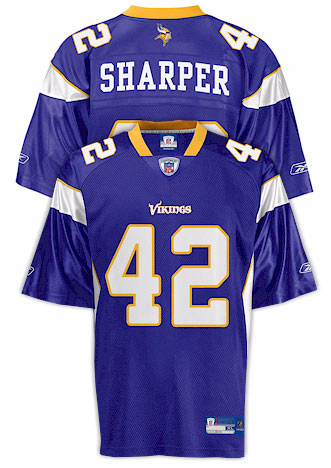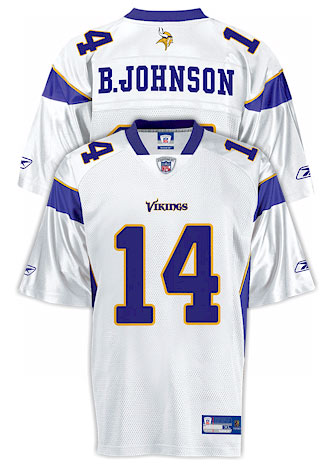 Not sure what I think of them. Kind of plain. I dont like the yellow ring around the collar.
Scott - If you aren't enough without it, you'll never be enough with it.
I was kind of expecting something a little more drastic than that. What was wrong with the old uni's? I'm not really a fan of the strip down the abdomin aread, ala the Denver Broncos. And why do they need to say "Vikings" on them? It's too small to really see, and I think we all know what team it is. Sorry Viking fans. Probably will just take some getting used to. Give it time. I'm sure it won't take long until Ziggy Wilf realizes that it wasn't the uniforms that made the Vikings bad, it was the act of trading 2 of the best players the team has had since Fran Tarkenton. Ok, most of that didn't make sense, but I'm bored. I hope the Packers have no aspirations of changing uniforms. On the bright side, throwback uni's are in these days, so now everyone who has ever owned a Vikings jersey now owns a throwback, even it's Udeze's or Erasmus James's who have only been there one year. Sweet.